A Million Hands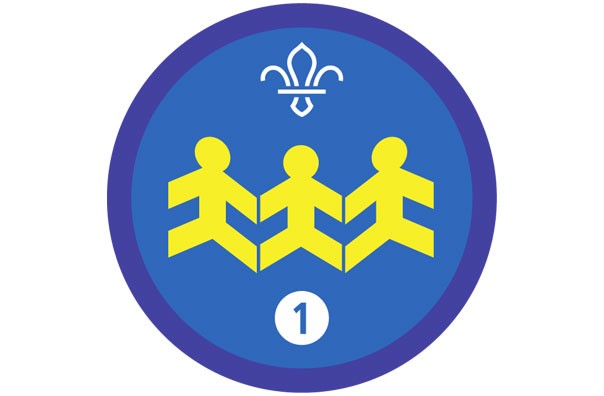 As Scouts, we're always striving to leave the world a little better than we found it.
Over the last one hundred years, the issues we've tackled have evolved and changed, but our young people's drive to make a positive impact remains constant.
Participating in our A Million Hands programme is one way Scouts can take action and achieve their Community Impact Staged Activity Badge. It provides ready-made activities and programme ideas centred on six national themes, chosen by our young people themselves.
Playing your part starts in the village hall.
Throughout history, Scouts have always broken down barriers. Now, we want to empower more young people to take a stand. To raise their voices and stand tall, closing the gaps between people and generations. Most importantly, we want to gift them with the confidence and skills they need to recognise their ability and go out in the world blazing a trail.
Our volunteers have seen it happen before. And when it happens to your young person, you'll know, too. Because something will stir. And just like Andrew, a leader from 6th East Kilbride – you'll step back and see them thinking: 'Wow, I can really do something here, and I'm only seven!' And then they'll go out and do it, and you'll know that it's just the beginning.
Did you know?
Over 90,000 Community Impact Staged Activity Badges have been earned since 2015

Scouts have contributed 700,000 hours of action since 2015

22,000 Scouts have been trained as Dementia Friends.

Scouts are one-third more likely to take an active role in their communities

Scouts are one-third more likely to help out in their local area, feel greater responsibility to their local community and volunteer to help others

Scouts are 18% more likely to be curious about the world around them and 12% more likely to accept diversity in other people's backgrounds and beliefs.
The 5 steps of an A Million Hands project

Million Hands projects in St Helens